Our app has just received a major update and in this article you will find a detailed summary of the new features and improvements we added to our app.
After months of work, we are very happy to show you all the new features we have for you. We continue to focus on improving our product in order to adapt more and more to your needs and offer you an unforgettable user experience.
Redesign of the app
The most important change that comes with this update is the rebranding of all the tabs of our app, so let's analyze these changes in detail.
Wallets tab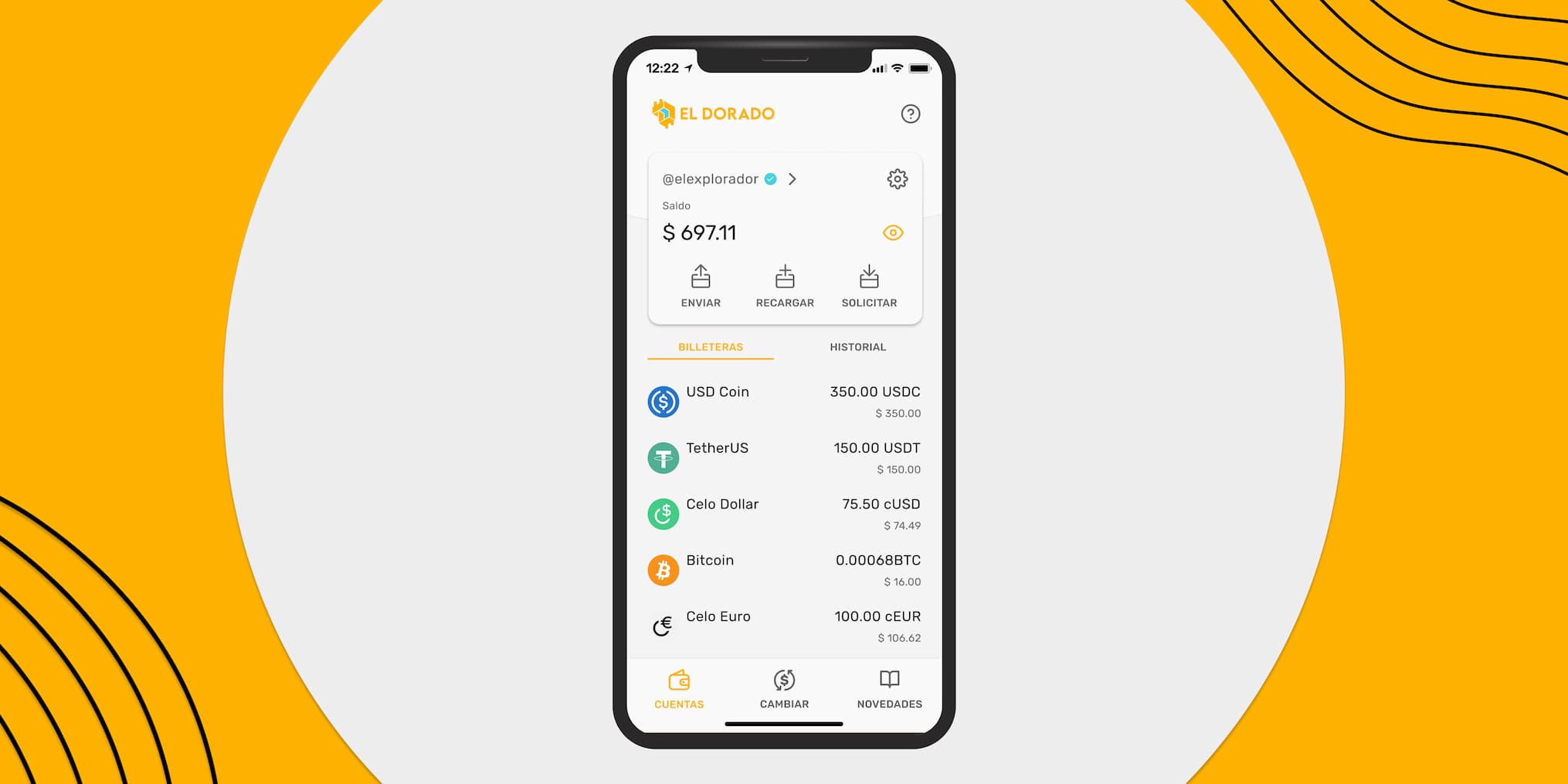 In this section you will see big changes from the previous version, first, your total balance will be in a card next to the different options to send or receive money in your account.
You will notice that the cards in each wallet have been replaced by a list that makes it more comfortable to see your different balances.
Your transaction history will be in a new section where you can easily see all the information of the transaction you just made.
Exchange tab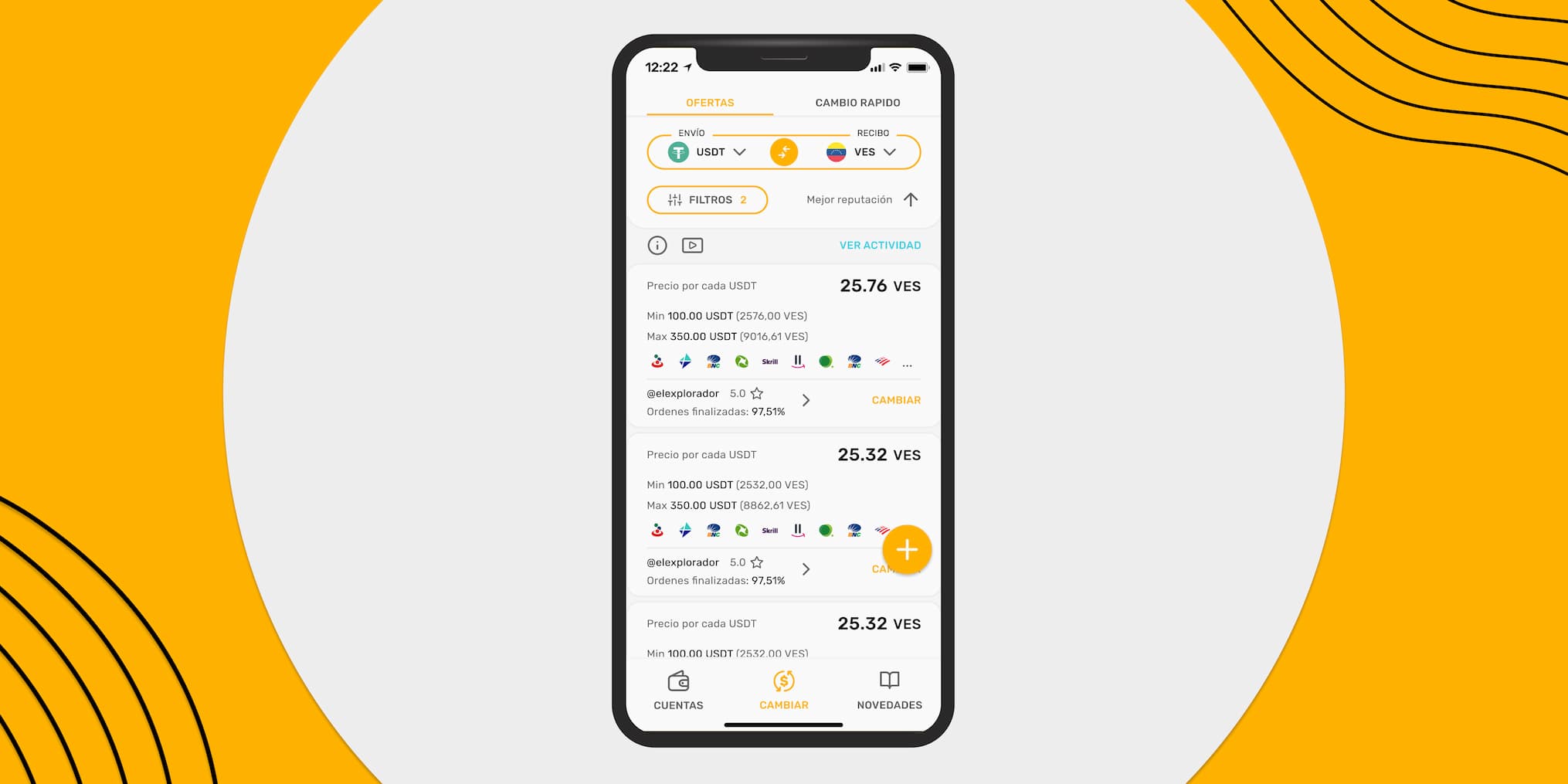 Our P2P marketplace also has some changes. We took into account the feedback from our users, and now it will be easier to take an order, thanks to the "Send" and "Receive" indicators above the currency selector.
In "View Activity" you will be able to see the status of your orders in our P2P marketplace in one click.
The way you view the offers also changed, we reorganized the information and added new important data to make it easier to get that ideal offer for you.
Create and edit an offer
The process to create a new offer on our P2P marketplace is now easier, with fewer steps to complete, you will be able to create new offers quickly and efficiently.
Our merchants told us that when it came to editing the exchange rate of an offer, it was tedious because of the number of steps involved, now you only need to complete one step, so you can change your rate in a matter of seconds.
New features
In addition to the great visual change, during these months, our team developed new features to take your El Dorado experience to the next level.
Payment Requests*
We all have that friend who always forgets to pay you back the money you lent him, or maybe you are that friend who needs to make a payment, and you don't have time to recharge your account using our P2P. For that and many more situations, we created this new *request a payment* feature.
You just need to indicate the amount, and the user you want to send this request to. The counterpart will receive a message and if he/she agrees, just accept the request and the money will be automatically deposited in the requester's account.
El Dorado Express*
We know that you don't always have time to search which of all the offers available on our P2P marketplace is the best for you. So we decided to make your life much easier, and we will take care of finding the best offer for you.
All you have to do is indicate which cryptocurrency you want to buy or sell, the amount and the payment method you have available. The system will automatically select an offer that meets your needs, and in record time you will have completed the transaction.
*These features will be available to a small group of users during the first period.
New stablecoin available
In El Dorado, we want to offer you all the possible alternatives for you to save using your favorite cryptocurrency, in this case, we added USD Coin (USDC) to our application, so you can enjoy more options when using our platform.
If you want to learn more about USDC, click here.
Bug fixes and more
As an addition, during these months, our team worked to solve all the bugs that we found and that our users were reporting. This in order to give you a unique and satisfying experience.
There are many other changes and new details in our app, but if we tell you all of them this blog would be endless, so run and update El Dorado App to discover for yourself all the new features we have for you.
If you haven't created your El Dorado account yet, don't wait any longer, visit our websiteor download the app available for both iOS and Android.
We make financial freedom a unique experience, join El Dorado and discover the magic of saving safely and without complications.